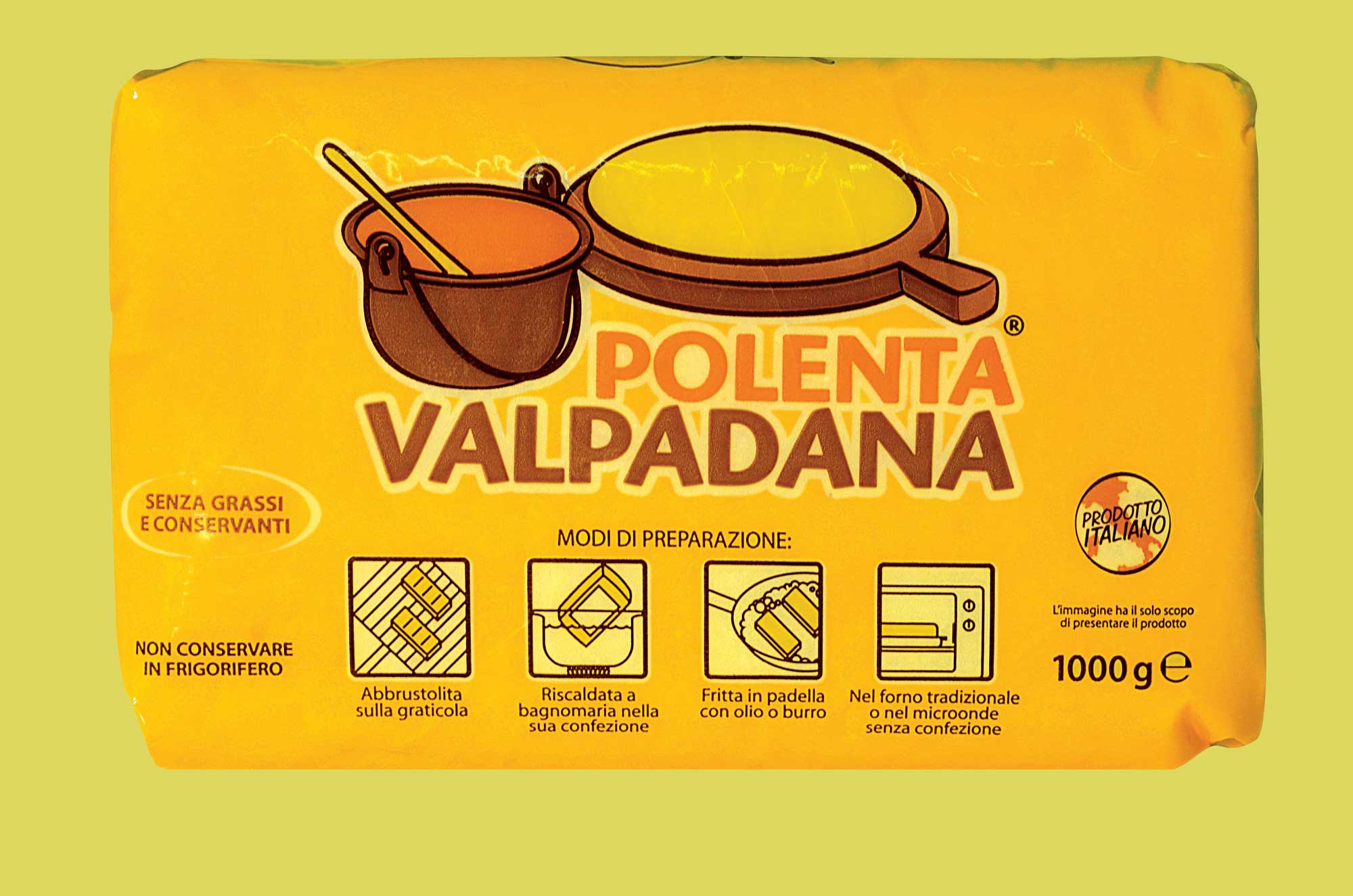 Traditional Polenta
Polenta is a dish which is naturally gluten-free and produced using the best quality certified white and yellow maize available. Moreover, as is the tradition, in order to maintain the authenticity of the product, it is cooked for an hour using a pressure cooker. The shelf-life of the polenta is one year and it is preservative-free. To reheat the product, just put the entire package of polenta into boiling water, and cook it bain-marie for 10 minutes, or otherwise, open the package, slice the product and heat it on the grill or in the oven (traditional or microwave)..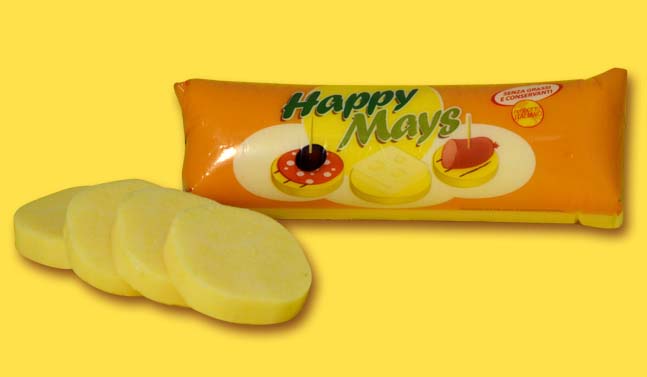 Our new format of Polenta which can be rapidly sliced or added to, as desired. Ideal as an appetizer or to accompany a main course. Once the product has been removed from its packaging and sliced, it can be prepared with the most diverse ingredients, from cheese to salami or vegetables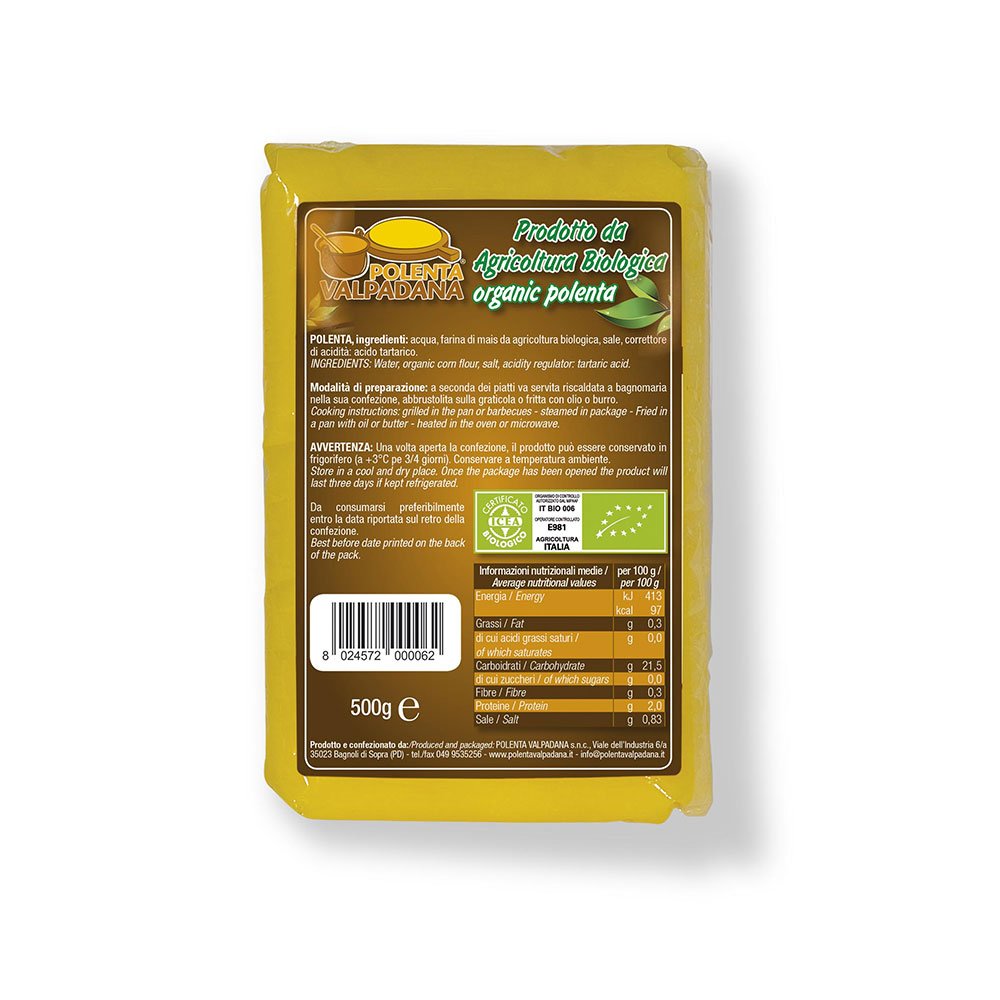 Traditional White and Yellow Polenta, sliced and ready to heat. Flavoured Polenta is also available, upon request, in this format. Sliced Polenta in trays can also be heated in a traditional oven or in the microwave.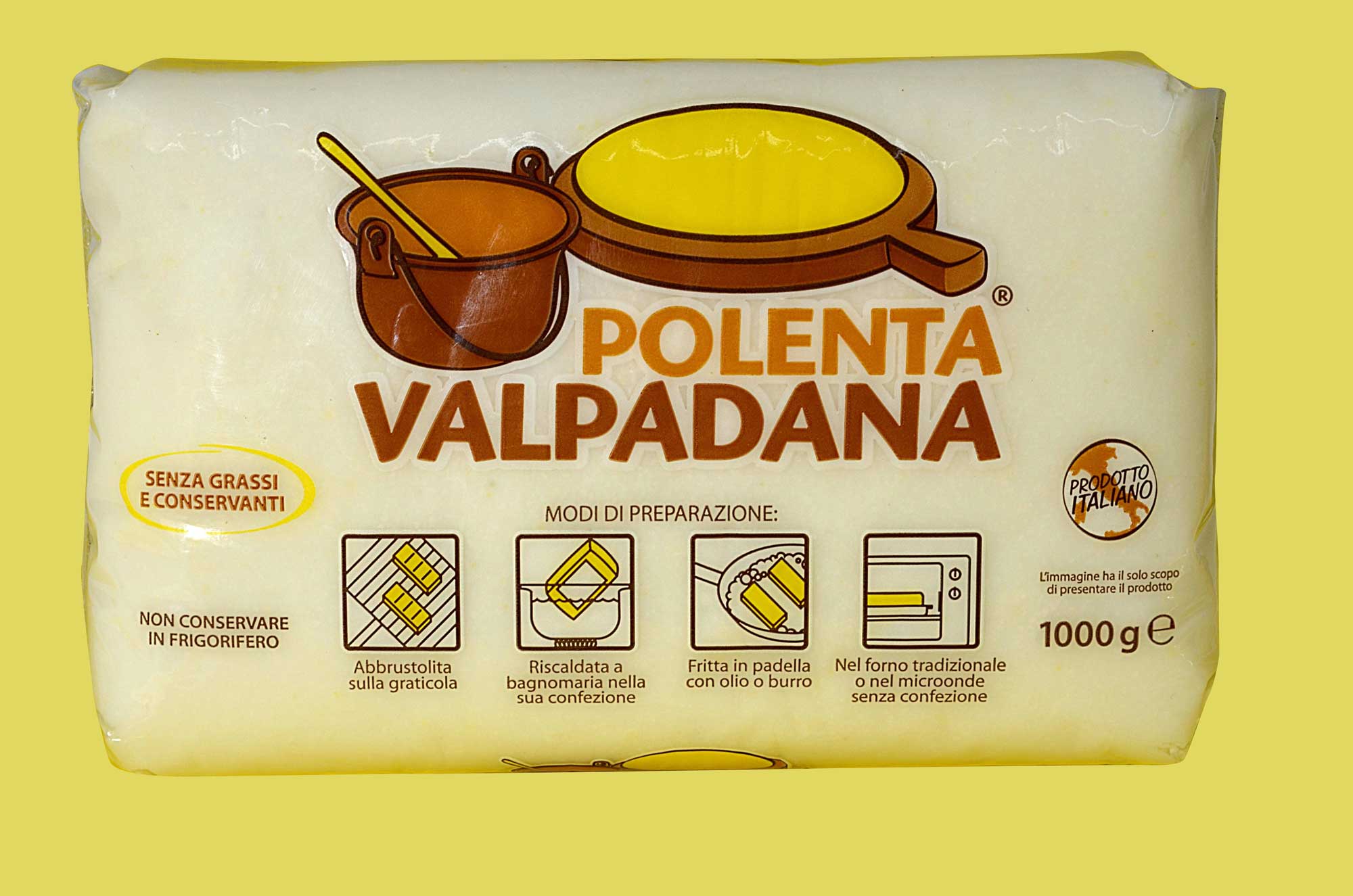 Polenta Valpadana has been certified for over 10 years to produce Organic Polenta with untreated maize. It is also available Sliced and in the Happy Mays version.